Alex Carlton
IR & marketing solutions
Senior Marketing Executive
Please complete the form, below, and we will get back to you soon.
Alex works as part of the IR and marketing team at MJ Hudson, having joined in 2015.
Alex provides marketing support to all divisions of MJ Hudson, helping to manage the day-to-day marketing operations of the firm. This includes responsibility for the website, content writing, video and podcast content, design and organisation of newsletters, data reporting, maintenance of mailing lists, helping out with events and managing the firm's various social media accounts. He also lends his design skills to various pitches, presentations, reports and other documents as part of his daily role.
Alex is a key member of the Hudson's Heroes team at MJ Hudson, who raise money for charity.
Qualifications
Certified Digital Marketing Professional (CDMP), Digital Marketing Institute
Level 3 Apprenticeship in Digital Marketing, City and Guilds
Recent client work
providing design and structural support for a tender document regarding investment into Indian Growth Fund for the UK Government.
providing support in the creation of a full referencing pack for Maven Capital Partners
helping co-ordinate the award-nominated MJ Hudson rebrand, including writing, sourcing and editing content for a new website.
collating information for a perception study and producing reports for multiple service lines of a major investment bank.
producing an investor deck for a private family office, presenting a clear investment strategy in order to attract third party capital for a Latin America Growth Fund.
developing and maintaining a consistent web and social media presence for a fund services group, Including the creation of MJ Hudson's LinkedInSCAN analysis system.
providing design and content support for a new set of fundraising materials and multilingual corporate website for Jadeberg Partners.
providing research and content support on a PPM for a newly formed UK and Europe growth capital technology investor.
Interests
Alex is an avid music fan, taking every opportunity to attend concerts and festivals. He has previously hosted a show at his local radio station and has provided fundraising support at Queen's Hospital. He also enjoys writing in his spare time.
This quick-start guide will walk you through the process of optimising your LinkedIn profile and strategy in order to build your network, grow your voice within your industry, and connect with potential investors and portfolio companies. MJ Hudson saw a 400% increase in followers in a single year from adapting this process.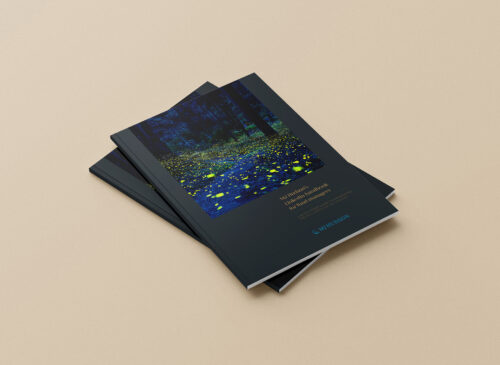 Guide
LinkedIn Handbook for Fund Managers
The A-Z of terrible fund marketing
D – Dead on arrival social media posts
Alex Carlton discusses LinkedIn's hidden algorithm, and how you can leverage it to your advantage, ensuring your social media posts rise to the top using MJ Hudson's VELCRO checklist.