Emma Bickerstaffe
ESG & sustainability
Managing Director
Please complete the form, below, and we will get back to you soon.
Emma Bickerstaffe leads the ESG & sustainability practice at MJ Hudson offering both software solutions and advisory services to private market fund managers and investors globally.
Emma's main focus is to help mangers comply with relevant regulation, integrate ESG across their investment processes, and identify material sustainability risks and value creation opportunities within their portfolios. Emma is passionate about helping clients to understand the impact of their investments on the environment and broader society, and ensure managers adopt responsible investment practices.
Experience
Emma has 20 years experience in financial services and is the former Head of Strategy for HSBC UK. Prior to MJ Hudson, Emma was a Founder and Managing Director of The Big Exchange, an impact investing platform, in partnership with The Big Issue and a number of Global Asset Managers.
Qualifications
Masters of Business, University of Technology Sydney
Bachelor of Science, University of Queensland
Expertise
Interests
Emma is a keen rower and often competes in London regattas. She also enjoys cooking, good wine and is mother to two year old twins.
This regulation requires all financial market participants who offer green products (e.g., Article 8 and 9) within the EU to report on the EU Taxonomy alignment of these products from 2022 onwards. Download this guide gain an insight into what you need to know about the EU Taxonomy and how we at MJ Hudson can help you meet its disclosure requirements.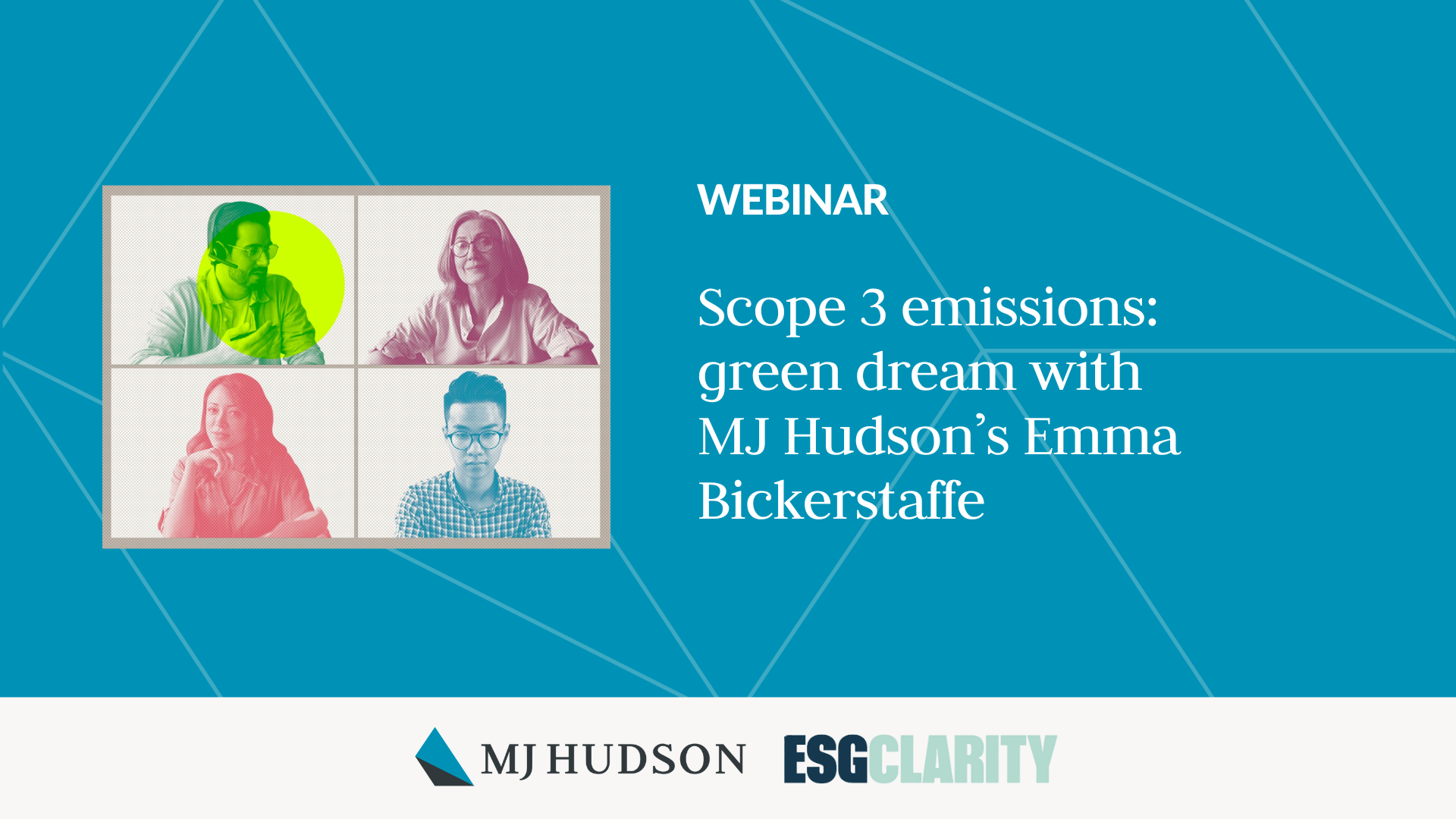 webinar
Scope 3 emissions reporting: green dream with MJ Hudson's Emma Bickerstaffe
Emma Bickerstaffe meets with esg Clarity's Natalie Kenway to discuss early, futureproofing preparations for Scope 3 emissions.
"Asset management service provider MJ Hudson has broadened its ESG & Sustainability business with the appointment of Mark Thompson, who joins as a director in its London office from PwC."
– Quoted December 22, 2022