Kyle Dunn
IR & marketing solutions
Managing Director
Please complete the form, below, and we will get back to you soon.
Kyle helps asset managers of all forms understand the value of brand and consistent communication; appreciate the importance of passionate, relevant, and interesting marketing materials; and harness the power of marketing technology.
Experience
As the EVP of Sotheby's International Realty Canada and Blueprint Global marketing, Kyle was accountable for overseeing the launch of major real estate projects on a global basis. His work as the VP of Marketing for Second City Capital introduced him to the art of marketing for capital. This experience motivated Kyle to found Meyler, a marketing firm focused exclusively on helping asset managers adopt modern tools and processes in their quest for capital. MJ Hudson acquired Meyler after 8 years of award winning service.
Qualifications
Bachelor Degree of Commerce in Marketing, University of British Columbia
Expertise
Interests
Kyle spends most of his free time trying to remain fit enough to do things he can no longer do.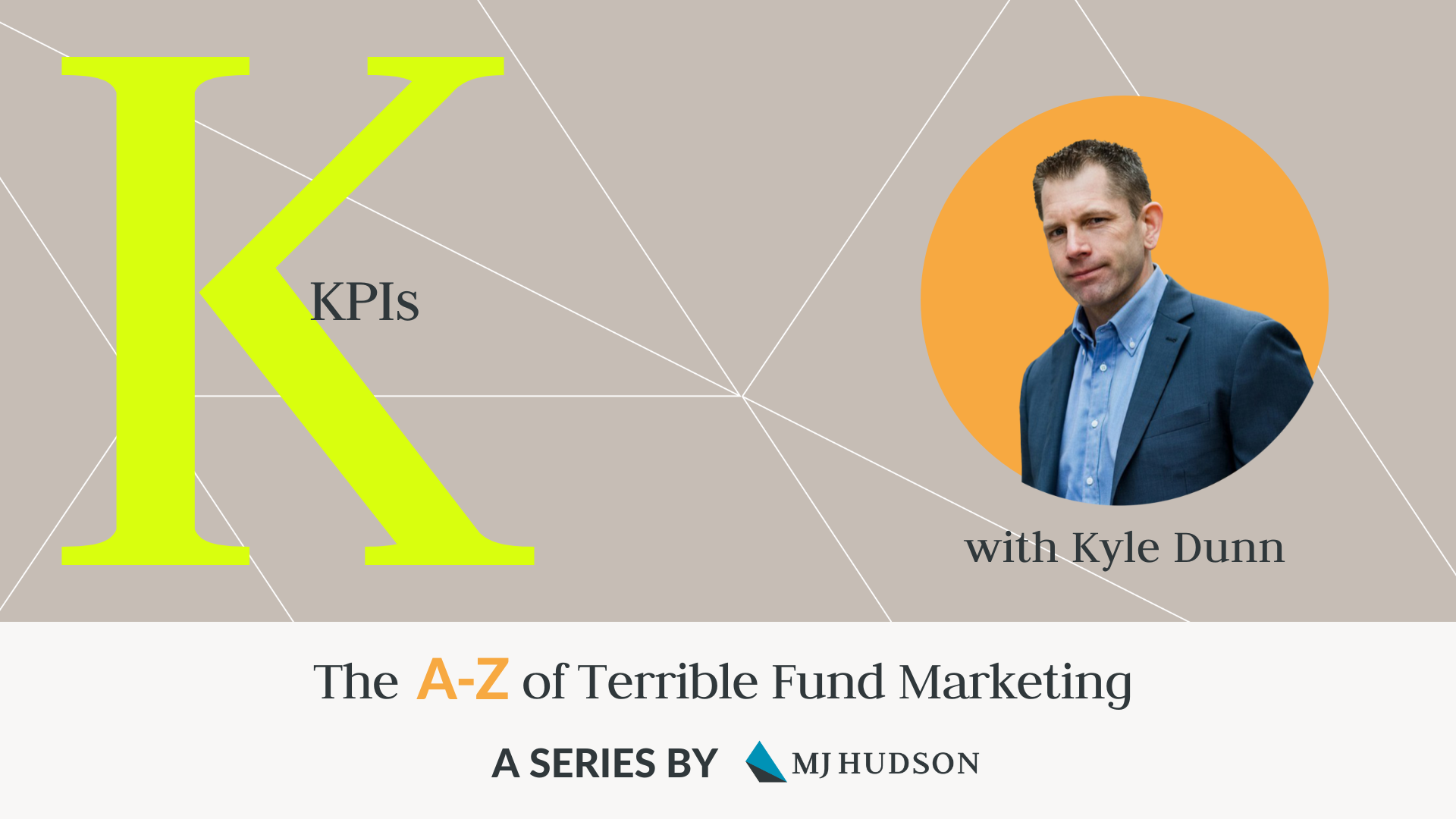 The A-Z of terrible fund marketing
K – KPIs
In marketing, just as in investing, you need to understand what is working and what is not working. This is impossible if you don't set and track KPIs (key performance indicators).
The A-Z of terrible fund marketing
E – Everything at once
When you are passionate about what you do, you want to tell people about it. That's just human. The problem for many fund managers is that they want to tell everybody about everything, all at once.