Our thinking
Our team publishe
s
 a wide variety of insightful content, 
from topical market commentary and ana
l
ysis of trending topics, through to white papers, research, guides, and large-scale industry surveys
As well as keeping our clients up-to-date, we hope we can help 
make our industry more transparent and accessible.
Our quick reads are short-form opinion pieces and commentary and our in-depth content includes longer pieces that provide a deeper interrogation of topics that are important to our clients. You can find a range of videos and live recordings of our webinars, here, too, along with our range of podcasts.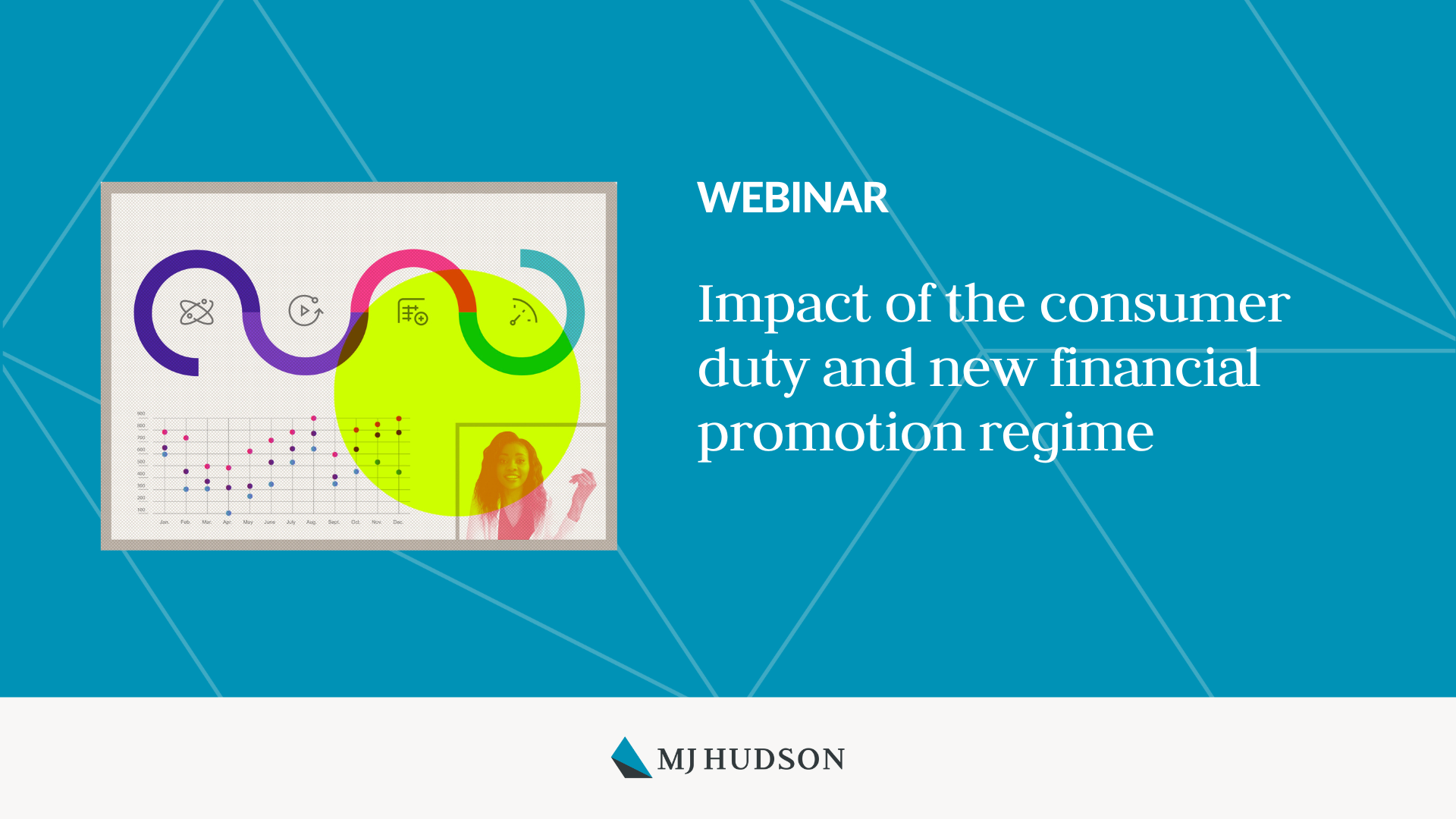 webinar
Impact of the consumer duty and new financial promotion regime
Mike Booth discussed how the management and marketing of private funds in the UK will be impacted by the new Consumer Duty, and the next steps for those marketing and managing private funds.
service snapshot
Fund performance analytics explained | Oliver Gottschalg
Oliver's research focuses on the strategic logic and the performance determinants of private equity investments. A second stream of work looks at the implications of employee motivation for firm performance in different settings.
service snapshot
Our ESG & sustainability services
At MJ Hudson we believe that this structural shift presents opportunities to asset owners, asset managers and corporates alike. Our ESG and sustainability team support an array of clients across the private markets spectrum.
webinar
Interview with Igor A. Rozenblit, ex SEC and Founder of Iron Road Partners. 'The SEC: the insider's view'
Matthew Hudson interviews Igor A. Rozenblit, former Co-Head of the SEC's Private Funds Unit and now Founder of Iron Road Partners to get the inside scoop on the SEC and discuss mistakes and risks facing private managers.
Sign up to email alerts